MENUS
Featured Recipe of the Week: Sweet Pea Gnocchi with Mint, Lemon & Butter Sauce
Enjoying springtime in Tuscany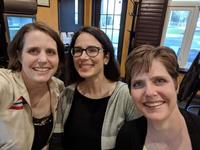 Enjoying springtime together
After a Philly / northeast winter, what is more glorious than a springtime day? Generally for me, I am hoping for spring weather by the end of February. Last week, our culinary adventurers not only got to enjoy springtime in Doylestown, but were also transported to springtime in Tuscany with traditional foods from the region paired with delicious wines.
The class celebrated spring by highlighting seasonal ingredients. Our featured recipe this week, Sweet Pea Gnocchi with Mint, Lemon and Butter Sauce, is a great example of springtime on a plate. This step by step recipe will guide you as your make your own handmade gnocchi, even if it is your first attempt. And as you taste these flavors, let your mind wander not only to Tuscany, but to another meal - maybe next time it is a mixed green salad, with peas, herbs and a lemon vinaigrette.
As for the wine part of the class, this dish was enjoyed with a Valpolicella (Nanfre) from the Tenuta Sant' Antonio vineyard in Monti Garbi. As Mike Conti passionately shared his knowledge of the wines and the vineyards, he noted that each pairing was selected intentionally so that the wine elevated the flavors of the food and vice versa.
So gather in the kitchen and around your table, relishing the spring season and all it has to offer. Mangia bene and salute!
Sweet Pea Gnocchi with Mint, Lemon and Butter Sauce
1 pound fresh whole milk ricotta
2 egg yolks
½ cup pea puree
½ cup grated parmesan cheese
¼ teaspoon grated nutmeg
1½ cups all-purpose flour, or as needed
Salt and pepper
1 tablespoon butter
1 shallot, minced
1 clove garlic, sliced
½ cup white wine
1 cup heavy cream
Zest of 1 lemon
Fresh mint
Stir together ricotta, egg yolks, pea puree, parmesan and nutmeg; season with salt and pepper. Add flour, stirring, until it forms a firm dough.

Transfer to a floured cutting board. Gently knead into a ball; cut into two pieces and shape each piece into a rope about ½-inch in diameter. Cut each rope crosswise into 1/2-inch pieces; transfer to a floured baking sheet.

Heat butter in a large skillet over medium heat. Cook shallots and garlic until softened; add wine, reduce by half. Add cream; bring to a simmer and cook until flavors combine. Add zest and mint; adjust seasoning.

Bring a large pot of well salted water to a boil; cook the pasta until tender. Drain, reserving some of the cooking liquid.

Add the gnocchi to the sauce; toss, adding some of the cooking liquid to form a sauce. Serve.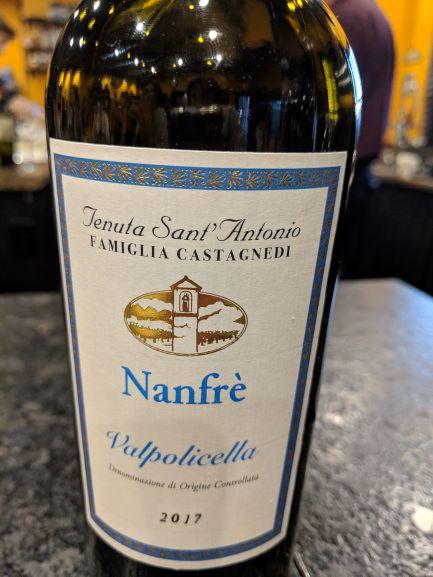 Tuscan wine