MENUS
Featured Recipe of the Week: Herb Coated Pork Tenderloin with Radicchio & White Beans
Ring in the New Year with some Good Luck!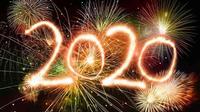 We hope 2019 was a good year for you. And looking ahead to 2020, most of us are likely hoping for health, happiness and good fortune. So why not begin the year with some luck! There are a number of foods traditionally associated with good luck, with one of them being pork. Pork, especially the choice cuts, has come to symbolize wealth and prosperity. While there are many options from which to choose, we are offering you one recipe to serve to your family and friends this New Years. Enjoy!
Herb coated Pork Tenderloin with Radicchio & White Beans
½ cup olive oil
1 tablespoon ground black pepper
2 tsp coarse salt
2 tablespoon chopped fresh rosemary
3 tsp dried rubbed sage
2 pounds pork tenderloins
5 oz radicchio, leaves torn into 2- to 3-inch pieces (3 cups)
3 garlic cloves, minced
¼ cup dry white wine
2 teaspoons balsamic vinegar
½ cup canned small white beans, rinsed and drained
½ cup beef or chicken stock
Salt and pepper
Preheat oven to 375 degrees. Whisk together ¼ cup olive oil, salt, black pepper, 1 Tbs rosemary & 2 tsp sage. Rub mixture all over pork, cover and let stand for 20 minutes. Heat 3 Tbs olive oil in large skillet over medium-high heat. Add pork and brown on all sides. Place pork in baking dish and finish cooking in oven until pork reaches temperature of 150 degrees (about 25 minutes).
Reheat pan with 2 Tbs olive oil, add radicchio and cook, stirring, until radicchio begins to wilt, about 2 minutes. Add garlic and cook until garlic is softened, about 2 minutes. Add wine, and cook until mostly evaporated. Add balsamic vinegar, and reduce until almost evaporated. Add beans and stock. Bring mixture to a boil, scraping up brown bits, until sauce is thickened slightly. Remove from heat and stir in remaining rosemary and sage. Adjust seasoning. Slice pork into medallions and serve on bed of radicchio and beans.