MENUS
Featured Recipe of the Week: Baked Salmon
School's Out - Time to Head to the Kitchen!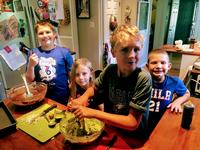 Some camp participants (& their siblings) making dinner for their families.
School's out and while much of our time is busy with family and festivities, there is bound to be some downtime. So over the next week or so, many parents search for ways to keep their kids busy (and not totally consumed by electronics). Cooking is an activity that is great for both parents and children. Not only are life skills developed, but memories are made. And the resulting dinner around the table will provide valuable family time. Of course, there is also a little kitchen magic - even picky eaters seem to enjoy the food they present! It is no wonder that our kids cooking classes and camps have become so popular.
This week we are sharing a Baked Salmon recipe from last summer's kids cooking camp. Over the course of the week, we taught the kids fundamental techniques needed to prepare a variety of basic meals. Along the way, we stressed kitchen safety and the proper use and care of cooking tools. So turn off the tv and head to the kitchen - enjoy the family moments created, the conversations had and of course, the food made!
Baked Salmon
2/3 cup panko bread crumbs
2 tablespoons minced fresh parsley
1 teaspoon grated lemon zest
2 tablespoons olive oil
2 salmon fillets
1 tablespoon Dijon mustard
1 tablespoon butter
¼ cup minced onion
1 tablespoon flour
½ cup chicken broth
1½ tablespoons Dijon mustard
½ cup heavy cream
Salt and pepper
Preheat the oven to 425 degrees.

In a small bowl, mix together the panko, parsley, lemon zest. Drizzle with the olive oil and stir until the crumbs are evenly coated. Set aside.

Brush the top of the salmon fillets with mustard; season with salt and pepper. Coat with panko mixture.

Place salmon on a baking sheet. Bake until the salmon is cooked through and the panko is browned, about 10 minutes.

Meanwhile, heat a saucepan over medium heat.

Add butter and onions; cook until translucent.

Add flour; cook for 1 minute.

Whisk in the broth, dijon, and heavy cream.

Simmer until the sauce is thickened, about 3 minutes. Salt and pepper to taste.

Serve on top of salmon.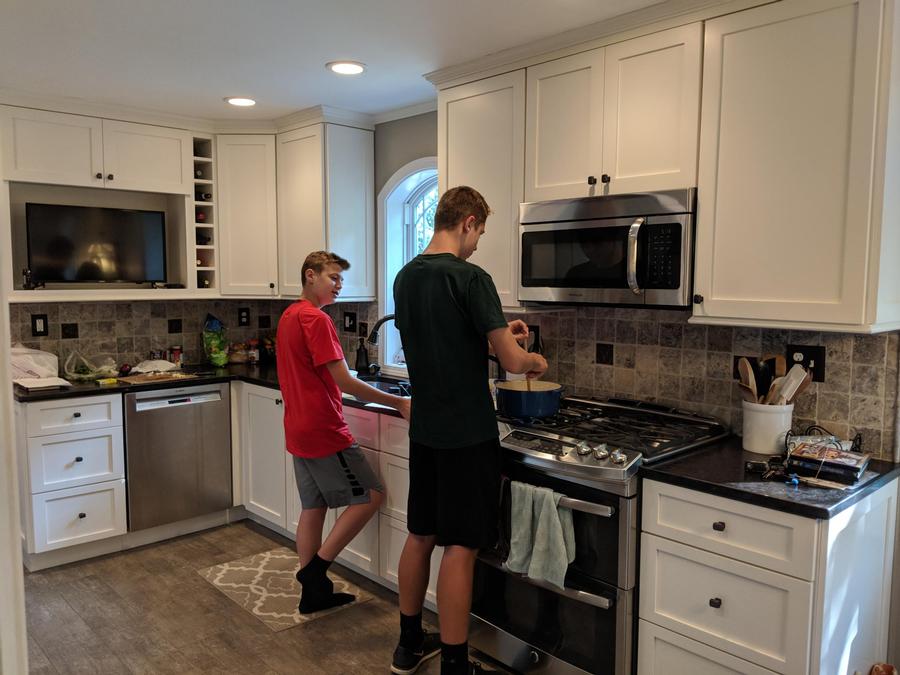 These friends brought their skills home to their families.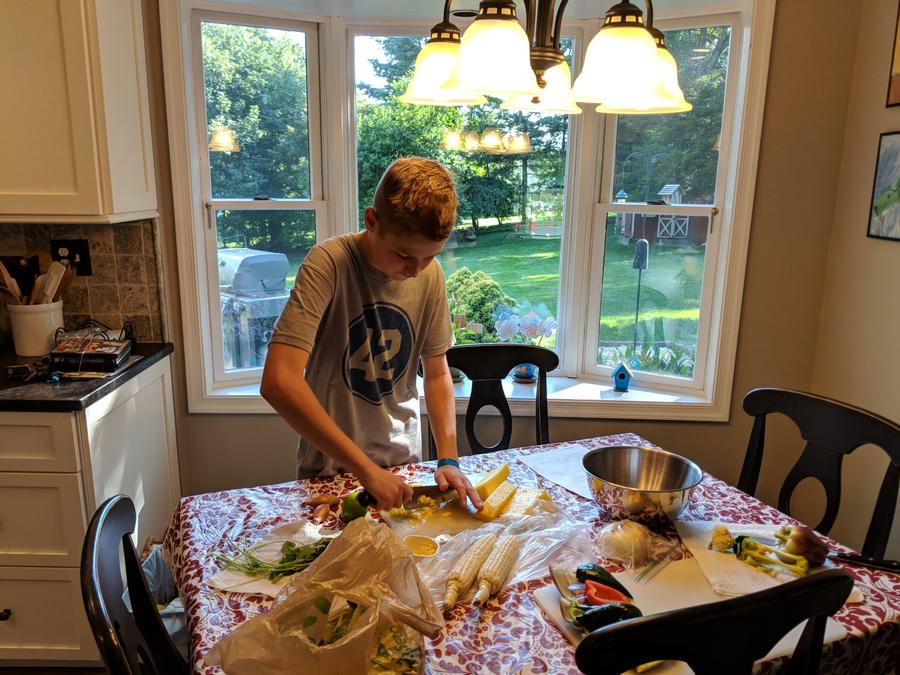 One camper prepping for a delicious meal at home.