MENUS
Featured Recipe of the Week: Anise Bread
Grandma's Biscotti - a story of traditions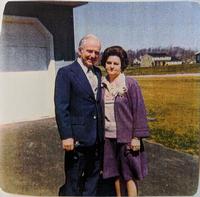 Grandma's Recipe
As Christmas draws closer, the excitement grows and the preparations begin. I am not just talking about the Christmas decorations, which are mostly up or the Christmas shopping, which has begun. I am talking about the preparations that happen in the kitchen – Christmas cookies and homemade gifts, not to mention Christmas Eve and Christmas Day dinners. The kitchen is a hub of activity. And when the baking and cooking start, there are lots of familiars. After all, the holidays and especially Christmas equate with family traditions.
This week, we are sharing a family recipe, passed from a mom to daughter-in-law to granddaughter and now shared with great-grandsons. So, when I pull out this recipe penned by Florence Chiappa, I am doing more than just making biscotti. I am bringing delicious smells and flavors into my kitchen that have the power to conjure up memories from ages ago. And this yellowed piece of paper evokes memories of a woman who was a matriarch who left us to soon, a woman who is still beloved by family halfway around the world, a baker of delicious cookies, a sewer of fine fashions and an adventurer who left home at a young age and planted roots in a new country.
Where will your culinary adventure take YOU this week?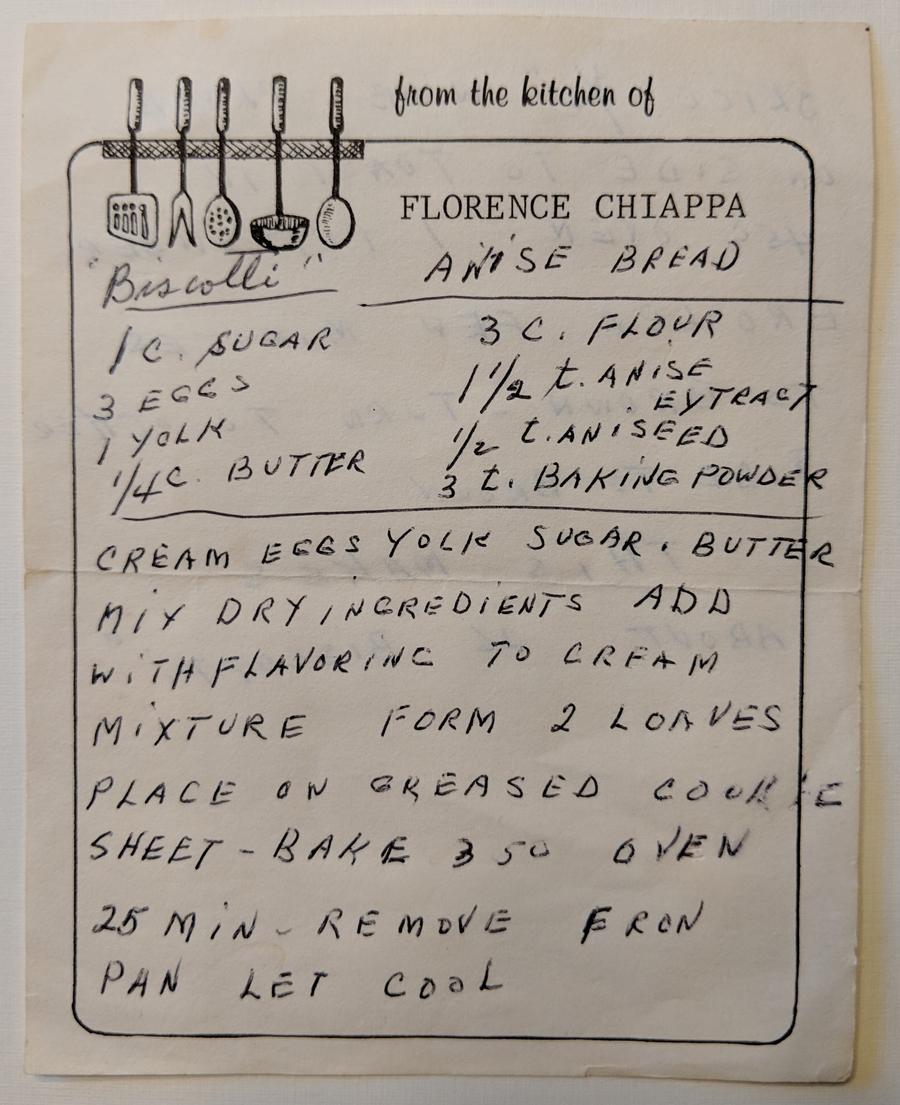 Anise Bread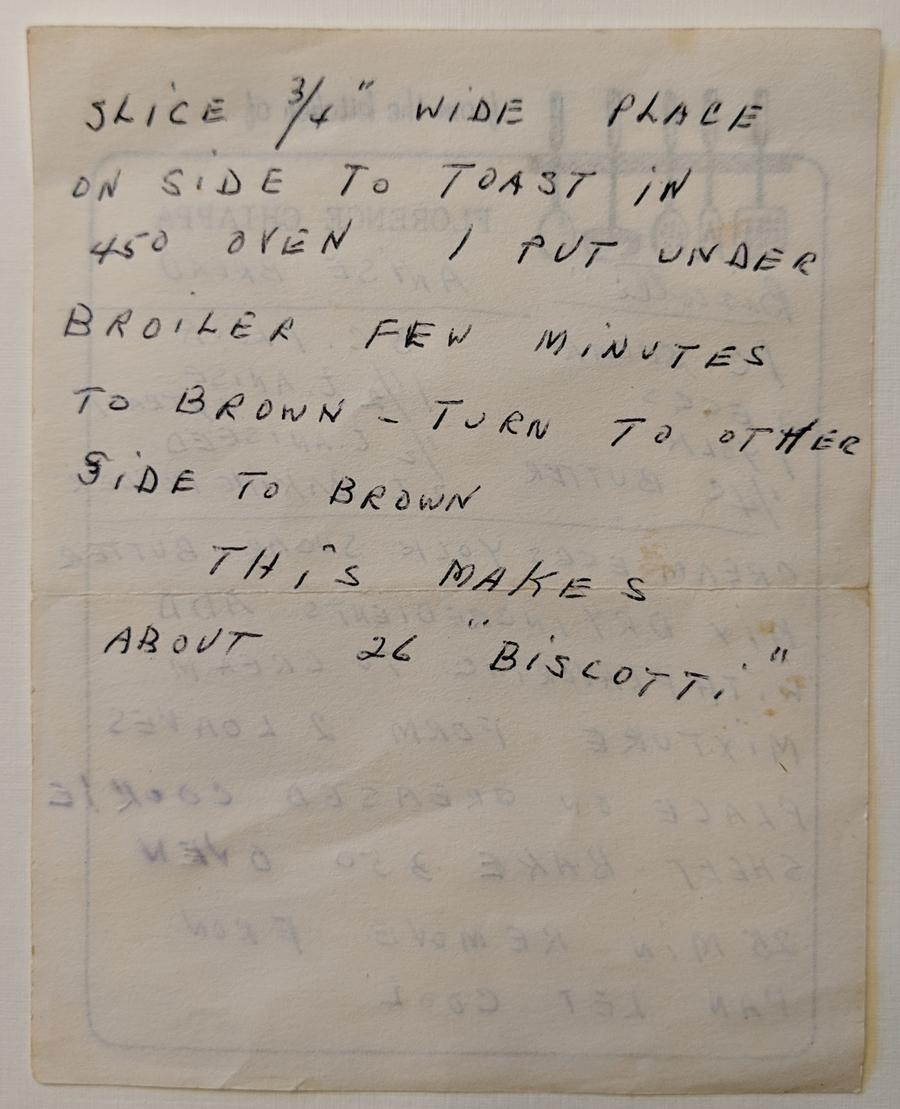 Mangia! (Eat!)